Well, I don't have time tonight to do a whole long blog post, since I have to go to bed early, but I wanted to share another picture from the Party!! And lots of people are getting IC now, and I'm getting great feedback from my article!! HURRAY!!!!
Happy Interweave Crocheting - and go check out a copy of IC for yourself!
Chelsea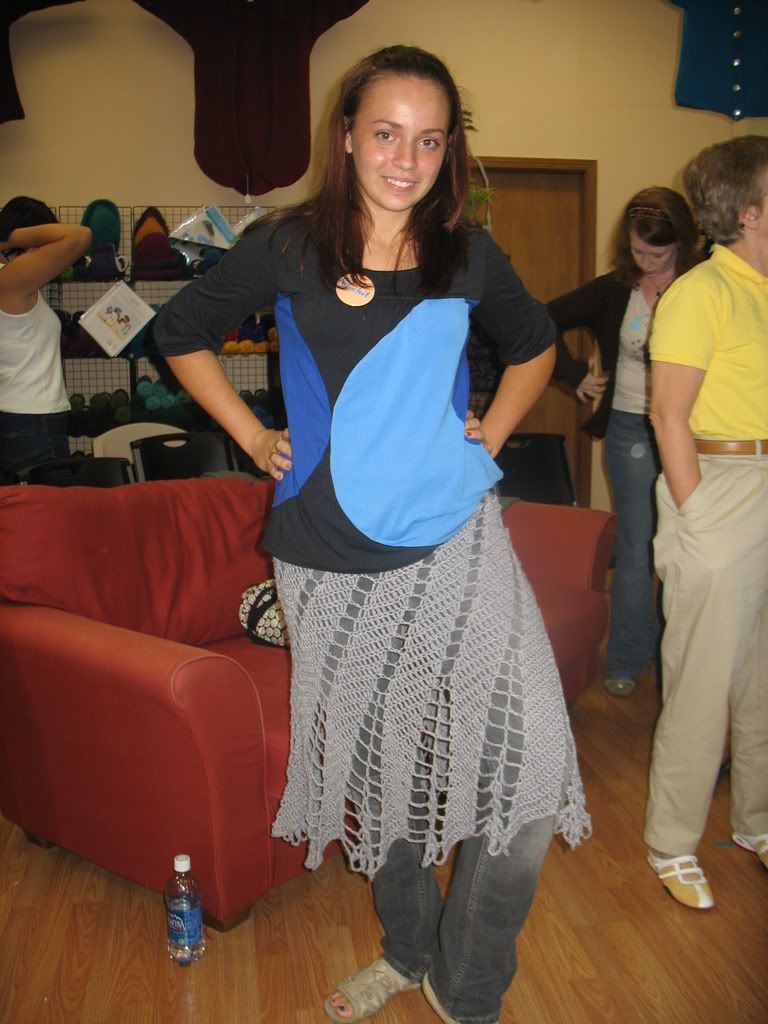 This is Doris Chan's beautiful Godet-ed Skirt (I'm too lazy at the moment to go and see the name of it again!). I'm definitely making this!! As you'll see below, it has a GREAT twirly bottom!!