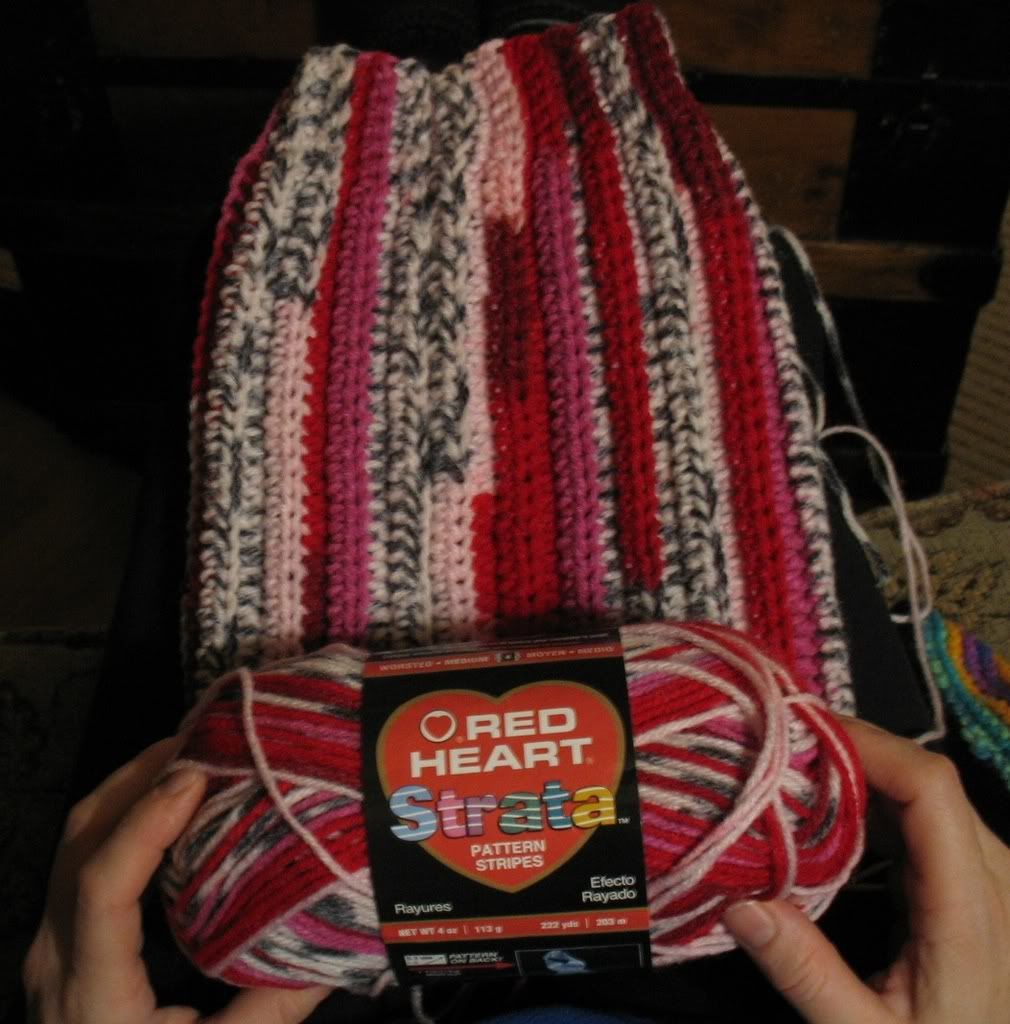 Hello! Welcome to my very first post on my very old blog!
I'm going to use this blog as a place to show off my
WIP's
(Works in Progress) ,
FO
(Finished Objects) and anything else done on a blog! I'm going to show mostly my own things, but I will occasionally show off things that my excellent mother is making too.
My mom bought two skeins of Red Hearts Strata Passion self striping yarn yesterday, and made up this part of a hat (I still don't know who it's for!) last night. It's still a
WIP
, but she'll finish it up in no time! This pattern was designed by my Grandma, who is a crochet-a-
holic
, and we use it all the time. My cousin came for a visit for a week last Christmas, and she left knowing how to crochet, and even with a hat like this! That's when you know that it's a beginners pattern! My mom has also made a pretty hat for my 2 y/o sister that is a variation of this hat. It's very cute! I'll post pictures of that sometime soon, too.
The pattern for this hat will soon be available to purchase!
I hope you enjoy my blog, and enjoy the patterns!
Chelsea